5 avril 2010
1
05
/

04
/

avril
/

2010
16:07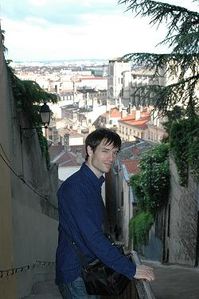 Hello All folks interested in the data-tier!
Given the importance of networking and internet, I decided to create this blog to interact with my fellow DBA friends and friends-to-be.
I am an independant Senior Sql server consultant who advises all-sized companies on how to develop a secured and scalable storage solution for their most important projects related to database.
I particularly like to work with all kind of industries, as it is always interesting to see how different the storage solution can be whether you have a very visible front end such as E-Commerce or very very busy traffic between servers such as telecommunication companies or Payment industries.
Lately I have been focusing on how to store exotic data like videos, xmls, geolocalization, bitmask and hierarchy data into relational or non relational data-tier. I also try to see how we can develop real geographic active-active redundancy at the data-tier to move forward. Architects emphasize with fairness, the fact that high availability does not go well with performance. The more available is your data, the more ressources you will use to get your data spread out and reduce at minimum all SPOFs. And if you want to reduce the performance bottleneck, you will need to invest in development, software or hardware.
The data-tier cannot stay centralized now as we need to ensure both performance and availability, Web and application tiers store their codes in different locations, so as to be database. Questions about latency will set up your data-tier architecture.
This blog will then focused on high volumetry, non relational key-value / column stores, in-row or in-lob data storage, data compression, IO etc.. all the effective source of optimization we need to focus on at the data-tier.
Talk to you soon folks!